Welcome to the Faculty of Management of the University of Peradeniya
---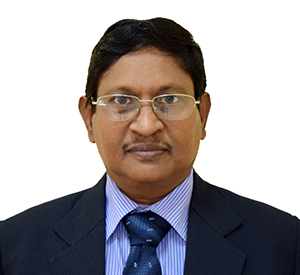 The Faculty of Management is the 9th Faculty of the University of Peradeniya. It commenced teaching management education as early as 1962, i.e., 20 years after the establishment of University of Peradeniya. Until the separate department was established in 2002, Management education at Peradeniya remained under the purview of the Department of Economics, Commerce & Statistics in the Faculty of Arts as a section of that department offering Bachelor of Commerce (B.Com) (Special Degree) program. Bachelor of Business Administration (BBA) and the Postgraduate programs were commenced in 2008 under the Department of Management Studies, Faculty of Arts. A separate Faculty for the management education known as "Faculty of Management" was approved by the government in October 2014 and the academic activities of the Faculty commenced in March 2015.


The Faculty of Management absorbs students from various avenues for different degree programs. Students for the B.Com degree are absorbed from the Faculty of Arts after they spent one year at the Faculty of Arts. In the meantime, the UGC sends students directly to the BBA degree programs of the Faculty of Management from the GCE Advanced Level Commerce Stream students. In addition, the Faculty caters students for Bachelor of Science in Computation & Management which is joint degree program in collaboration with the Faculty of Science. Further, the Faculty offers various management courses as by-subjects for the students who follow Bachelor of Arts (Special) and Bachelor of Arts (General).
The Faculty consists of five Departments, namely Department of Business Finance, Department of Human Resource Management, Department of Management Studies, Department of Marketing and Department of Operations Management offering five areas of specializations by the respective departments.
In addition to the internal degree programs, the Faculty offers the BBA (Online) degree program and the Diploma in Management & Development through the Centre for Distance & Continuing Education of the University of Peradeniya. Further, the Faculty conducts two postgraduate degree programs, namely Postgraduate Diploma in Accounting & Finance and Postgraduate Diploma in Management and PhD programs through the Postgraduate Institute of Humanities & Social Sciences of the University of Peradeniya.

As part of the strategic plan, the Faculty of Management intends to expand its portfolio in line with the development taking place in the field of management and accounting by introducing new degree programs, undergraduate as well as postgraduate programs, international link programs, and student exchange programs.


Dr. M. Alfred (B.Com, M.Phil, Ph.D)
Dean, Faculty of Management,
University of Peradeniya